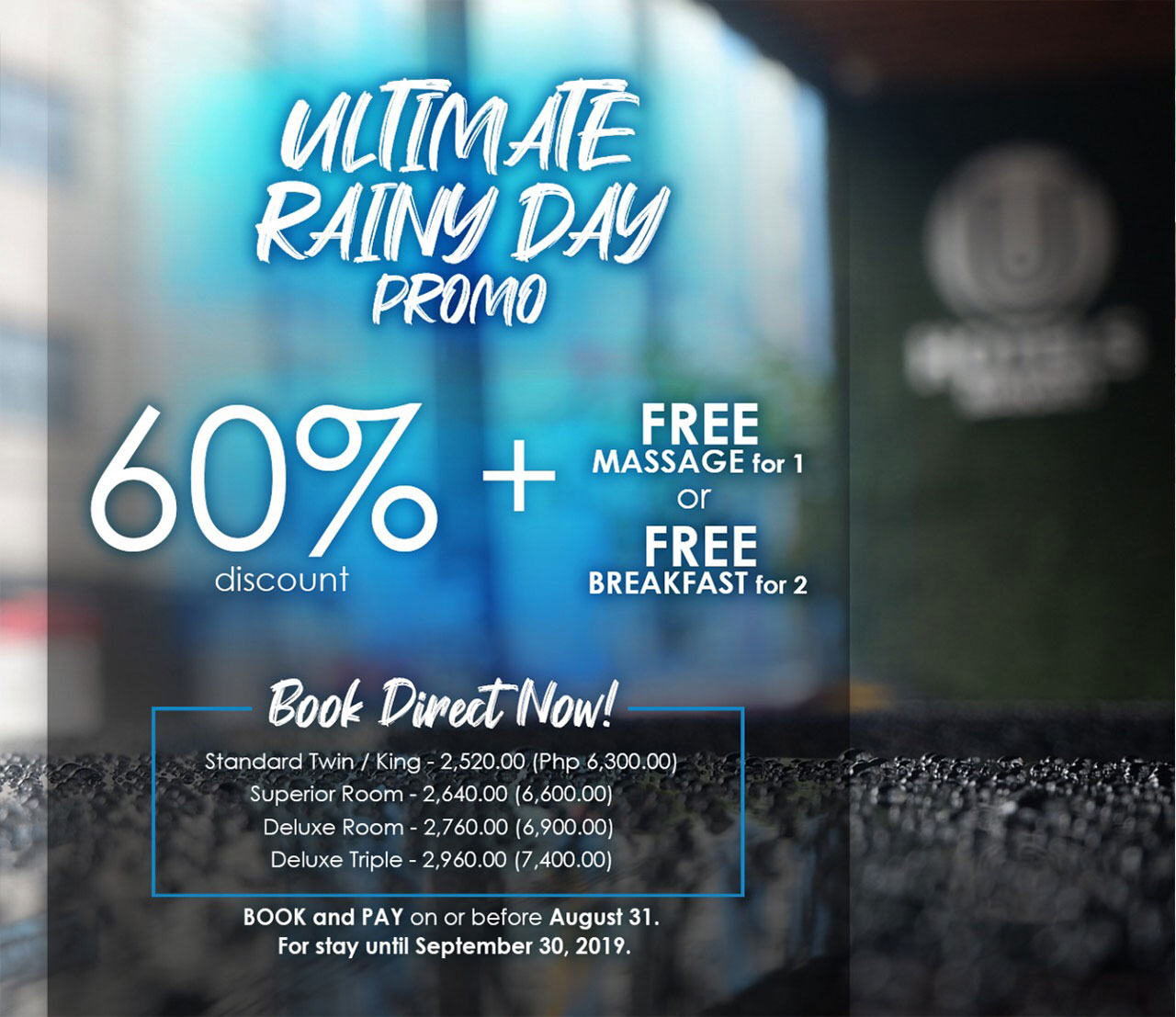 Spend rainy days and Mondays at U Hotels Makati. Start your day with a hearty breakfast while relaxing in our cozy lobby lounge and restaurant.
Book DIRECT with us and get up to 60% DISCOUNT! Plus FREE massage for 1 and breakfast for 2!
Feel free to enjoy our complimentary coffee, tea, and snacks during your stay. All of this is unlimited for checked-in guests.
Book your room now and find out what the U experience is all about!