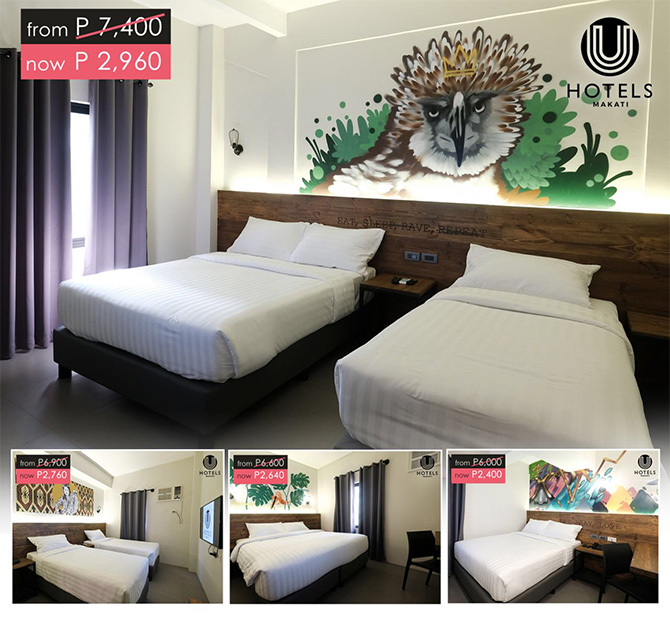 After a long work week of hustling, it's time for U to treat yourself to a superb weekend staycation at U Hotels!
We've got a couple of great comfy rooms for U to enjoy your stay!
Plus, get great prices and best rate when U book directly via our website!
For inquiries, send us a message or contact us:
(632) 820 – 1000
0933-8163333
[email protected]