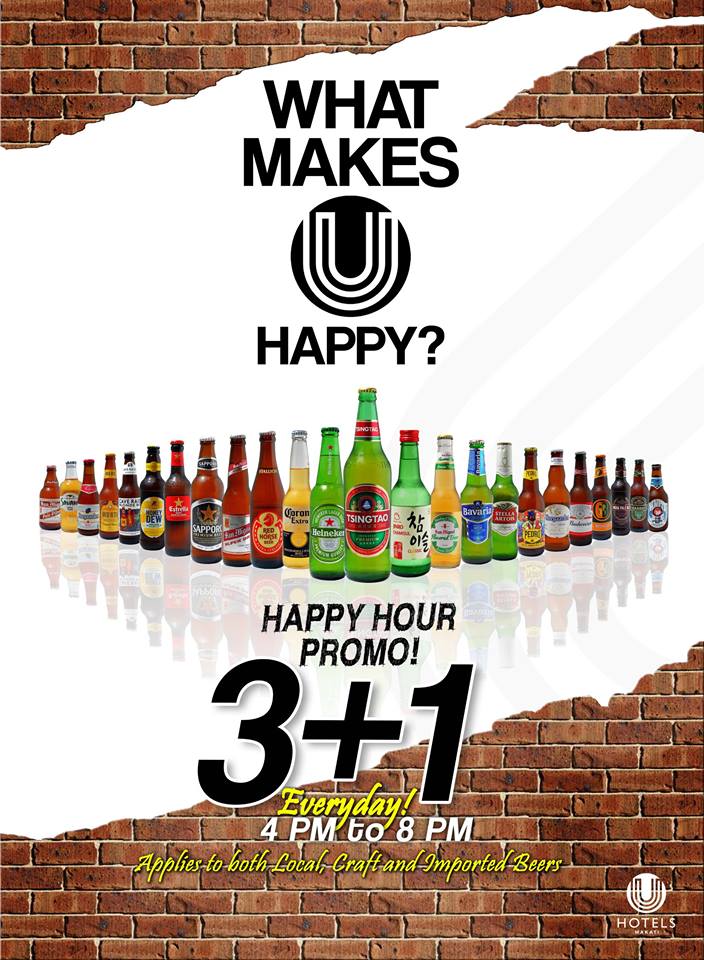 3 + 1 PROMO!
Just order 3 beers and get 1 for FREE!
This promo applies to both Local, Craft, and Imported Beers.
No need to step out and look for bars outside.
CHEERS to a hassle-free stay at U Hotels!
*Happy Hour starts at 4 PM to 8 PM every day!