The Lobby Lounge
Open Daily / 6:00AM to 10:00AM
The entrance to U Hotels, literally welcomes you with a greeting. An idea by one of the owner's kids, the facade in the lobby shows the word "welcome" in different languages. Artist and calligrapher Avin Del Rosario, combined these greetings with illustrations of paper planes, as U hotels welcomes most about any kind of traveller from any part of the world. This same vibe can be felt in all the different spots of the lobby. Comfortable sofas, chairs and tables are available for guests to use for meetings or simply hanging out. Sockets are in abundance, as well as free flowing coffee and fast internet connection - making it the perfect place to chill out or work.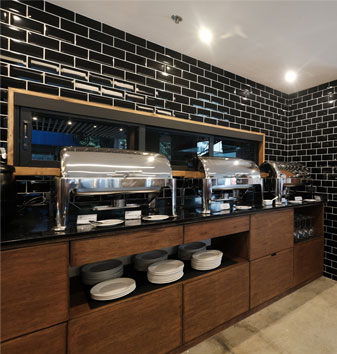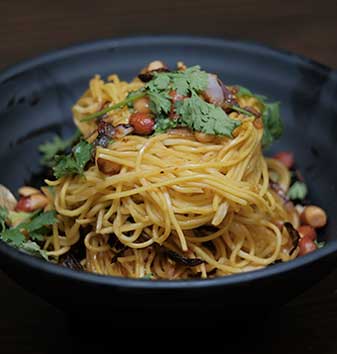 FOOD
U Hotels offers breakfast buffet together with your stay. The selections are made up of both traditional Filipino favorites, as well as other cuisines. This spread, can be found daily at the lobby lounge.
For the rest of the day, one can order from a menu of heirloom dishes that the hotel carefully put together for you to enjoy.